We make your life easier. We achieve this using technology.
Let us handle your IT Support, allowing you to focus on your business
Unlocking IT Excellence: Join Us for an Exclusive Online Meeting
Are you ready to take your IT support & infrastructure to the next level? Join us for a transformative online meeting where we bring you face-to-face with our IT Director.
Discover invaluable insights, tailored strategies, and expert guidance to optimise your organisation's IT. Whether you're seeking enhanced security, streamlined operations, or cost-effective solutions, our IT Director is here to empower you.
Expect a dynamic discussion that delves deep into Business IT Support best practices, cutting-edge technologies, and practical steps to drive your business forward. Don't miss this opportunity to gain a competitive edge in the digital age.
Reserve your spot now and get ready to supercharge your IT capabilities. Together, we'll navigate the IT landscape and unlock your organization's full potential.
Physical Servers aren't always the best solution, Cloud offers impressive flexibility.
Don't wait for hardware deliveries, or the need to find the right place to home your servers in-house, using a datacentre and a fully cloud environment like Azure or AWS to remove the burden of owning your own hardware. Add in the flexibility of operation expenditure over capital investment and the ability to grow and string on demand, the cloud has many benefits. Add our Business IT Support Services to the mix and youll never look back.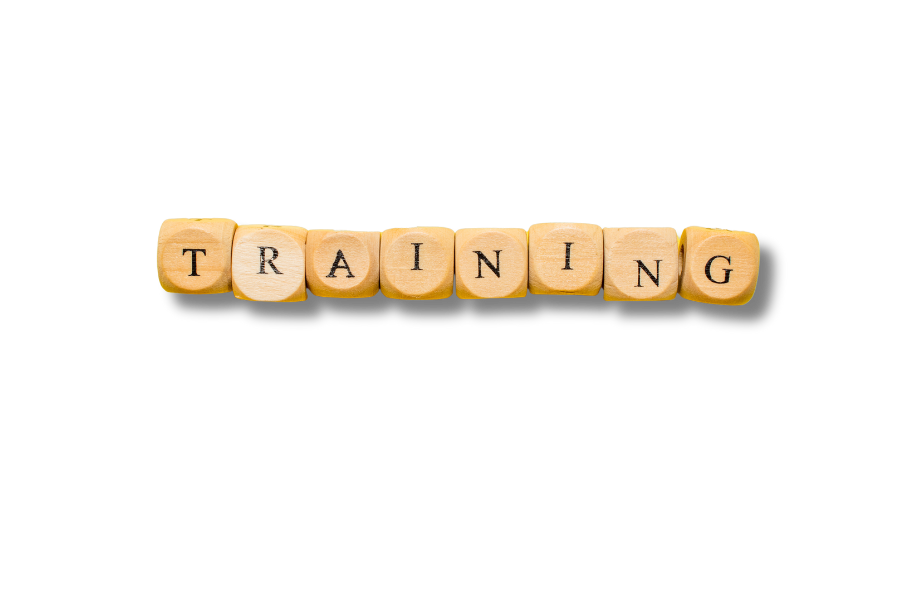 Failing to
Prepare

is Preparing to

Fail
IT Training, Office, Teams, SharePoint or Bespoke Software
Does your team need a helping hand, or does the saying "they don't know what they don't know" ring true? Let our IT Support team help your team as part of our managed IT service get the month of their tools and help them give you the most from their time.
The Best Defence is a Great Offence
Anti Virus, Anti Spam, Cloud Firewall, Endpoint Detection & Response
The world of IT has many tools available to protect systems from known and unknown (zero-day) threats. Our IT support service team have a suite of tools that are always changing as the industry grows and changes built the defend your systems. After all, you shouldn't need to focus your time on finding the best solutions from 100's on offer, you've already found the best IT support partner for your business; let us take the strain.
You're only as
Good

as your last

Backup
Disaster Recovery and Backup
Test it, test it , tes tit . If you're not testing your backups, assume they are not working. As part of any business IT support contract, we test that our backups work daily, and we have internal processes to check backups every month.
Should a client require, we can work together to fully implement a DR scenario to fully stress test for compliance and auditing process or just peace of mind.
Business IT Backup doesn't just start and stop at the server; Backing up Microsoft 365, Sage, ERP systems and bespoke software all need their own plans. Help us help you get your disaster recovery plan in place
Business IT Management
Monthly IT Support Contracts
Keeping your staff running
Peace of mind that your staff can call and have problems fixed without you receiving a bill for each job.
Knowing where your costs are
Fixing your costs at an agreed monthly rate, saves your accounts team time and gets the jobs solved faster.
An in-house team, without extra desks in your office
You can relax, knowing that you can rely on an experienced and knowledgeable team, trained to Microsoft Certified Professional standards. With over 31 years combined experience in IT
Other services we offer…
Below are a few extra services we offer, but to list everything here wouldn't be practical. To view all services, please hover over the main menu and all will be revealed.

New & Used Computers
Your one shop for any Computer related purchase. Supplying Desktops, Laptops and Apple Mac's (both old and new).
Servers & Network Attached Storeage
Traditional servers manufactured by HP, Dell and Fujitsu Siemens. We also supply Network Attached Storage (NAS) systems, Server cabinets and more…
Backup (Offsite and Onsite)
Backup services for both onsite and offsite backup, with versioning and reporting all available. A real enterprise service designed to deal with any type of failure.
Anti Virus + Anti Spam
Military grade cloud based anti-virus protection and anti spam services. Protecting our customers' email inboxes from spam, by stopping it before it even arrives.
Office 365
Email availability is a must for any business. Providing the correct solution to a smaller company, giving it all of the advantages that a larger business has when utilising Microsoft Exchange, is a necessity. Office 365 provides all of this without capital outlay.
Web Design
Offering entry level web design in-house, and outsourced UK bespoke site design, we can supply the answers you need. Starter sites start from £300.
Good NEws!
Client Testimonials
The team at AnyIT have been supporting us here at Kuda UK for just over a year now, and we are pleased to say we could not ask anything more of them! The service is prompt, the engineers and support team are friendly and they even turn up with cakes every so often!!.. The small but extremely experienced team offer that sense of a personal service every time and they always know it's you! They take time to learn your business needs and never stop trying to improve the service they offer. Great job guys and thank you as always!
I have been an AnyIT client from their first day of business and would happily recommend them having never felt the need to go elsewhere. AnyIT have supplied all of my computer hardware and software and Business IT Support needs, for a fixed monthly fee. I have peace of mind knowing that my entire database is maintained and backed up daily protecting the business in the event of an unlikely system failure. 
AnyIT recognises the importance of IT systems to all businesses both large and small and the technical enquiries I raise have been resolved within an hour of reporting them. AnyIT are able to keep me fully up to date with innovative ideas for mobile and office communications, broadband services, CCTV and money-saving ideas.
We are very pleased to have found AnyIT to supply and maintain our computer systems. They have been very professional with their dealings with us and have been able to solve every IT support problem we have encountered. We have also had a new phone system installed by them which has made us far more efficient and at a much better price than we were paying. We look forward to maintaining a long term relationship with AnyIT